In Russia we call it literary Bird Milk. Probably, because it's milky, creamy but yet heavenly light and airy. And every time the name turns in conversation follows a discussion where in Russia they make the beat Bird Milk. I don't really want to defend chocolate factory in my home city but let me just say this: Bird Milk was invented in Vladivostok and therefore I consider it to be the most authentic and therefore I try to achieve that particular taste making milk soufflé myself.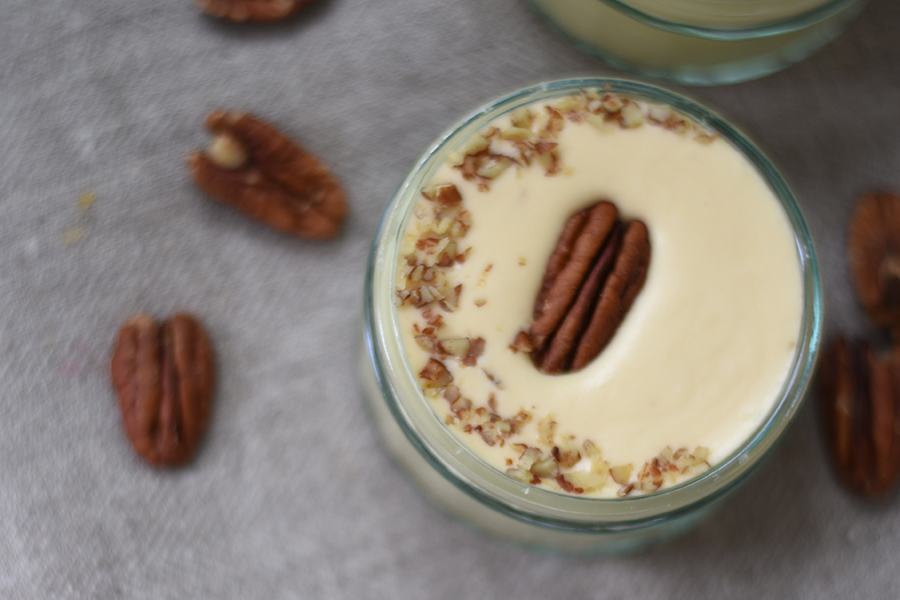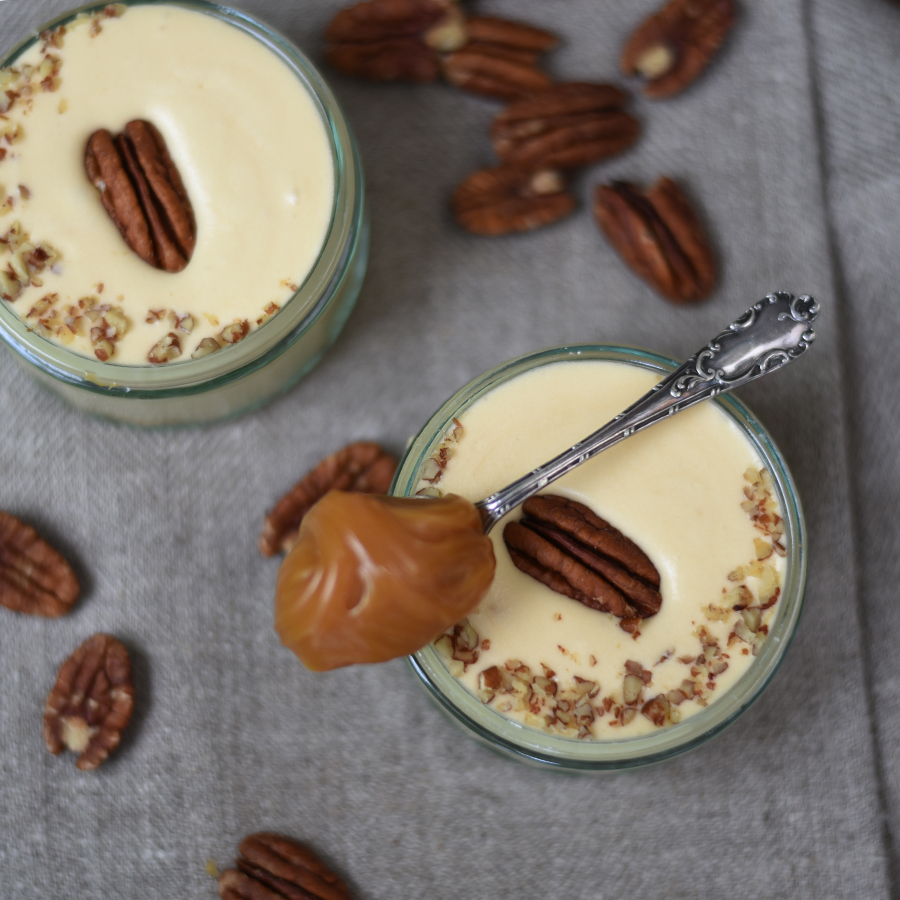 Recipe:
(makes 6, 20 minutes hands on + 1 hour 30 minutes to set)
1 egg white
1 tsp vanilla extract
100 g sugar
50 ml water
50 g condensed milk
80 g butter (at room temperature or cooler)
7 g gold gelatin + 40-45 ml water
or
1 tsp agar flakes (I'd rather choose agar as it gives more light texture)
2 tbsp salted caramel
Beat butter and condensed milk until light and airy. Heat water and sugar in pot and let boil 2-3 minutes. If using agar, add it to the syrup when begins to boil. If using gelatin, soak it in water and then melt in microwave or on hot water bath, while syrup is heating.
When syrup starts boiling, start whisking egg white and vanilla. Whisk until doubles in volume and then start pouring hot syrup in a slow and steady stream, while whisking on high speed. The mixture should be thick and glossy. Lower mixer speed to minimum, add butter in 3 additions. If using gelatin – add now. Then add salted caramel and blend thoroughly.
Pour mixture into prepared tins. You can use ramekins or jars or glasses for individual desserts, the I advise to use some crumbs to make the crust, like in this cheesecake recipe), nuts or berries (like in cottage cheese mousse recipe). If making cake or sweets, use silicon sheet or food film to line the tin.
Refrigerate for minimum 30 minutes (all right with small ramekins) but better – for 1 hour 30 minutes. Decorate with nuts, berries, caramel sauce.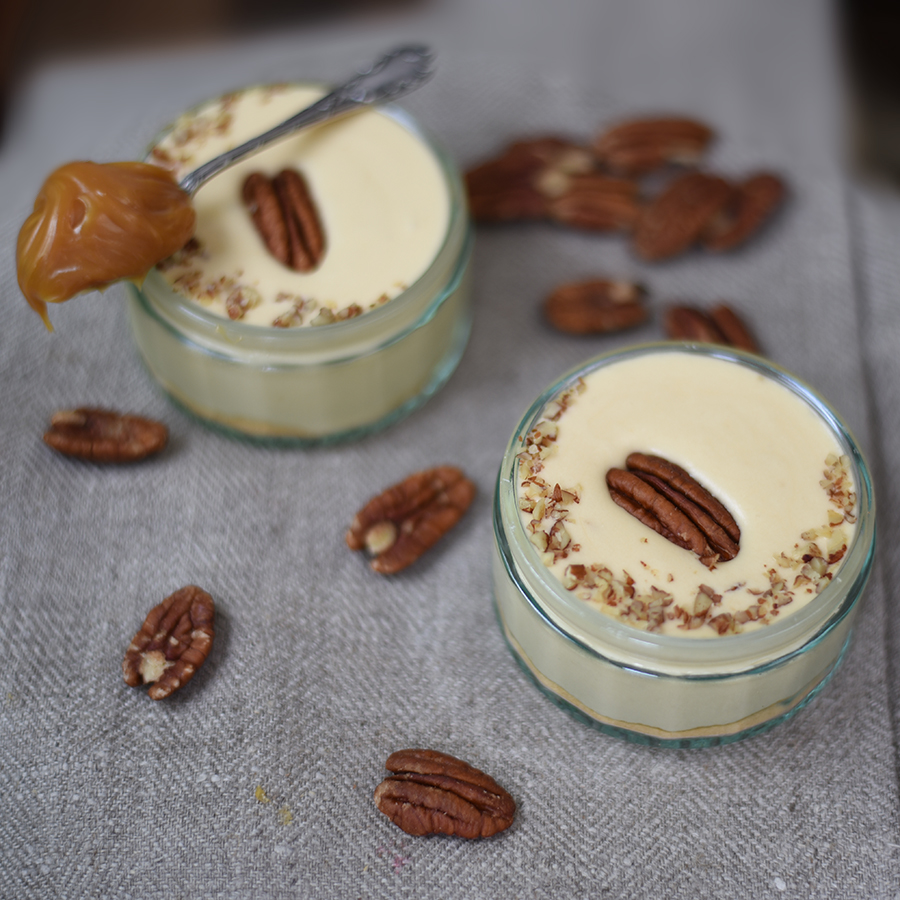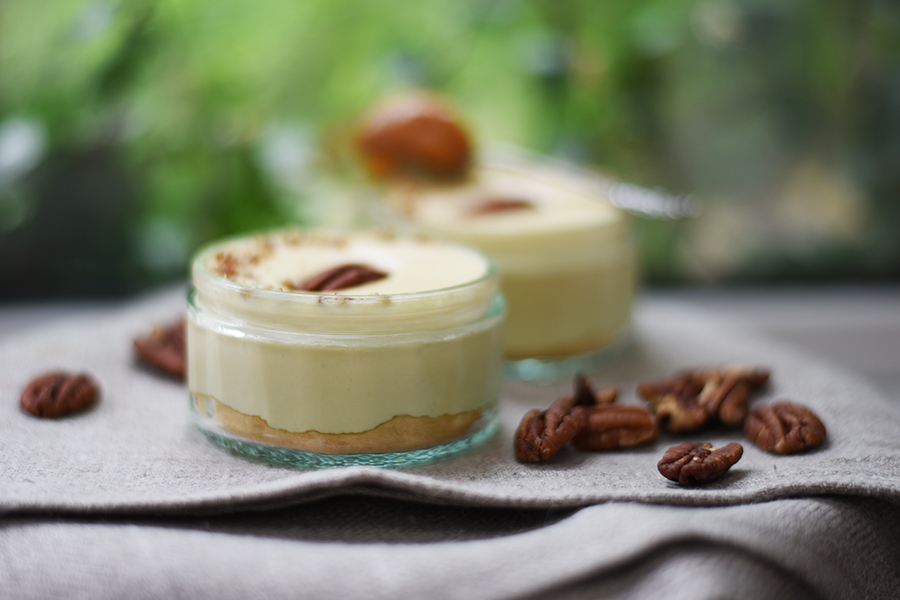 Enjoy!