Cooking books are my love of a lifetime. Since I first discovered my passion for cooking I've collected a pretty decent cooking library. No, I'm not showing off. Well, okay, maybe I am, but just a little. I thought that my reviews on some books could be useful for you. Because I am not selling these books and I actually cook those recipes they content. So I'll start with one of my favourites, classics, an absolute pearl of my book shelf. Michel Roux – Eggs.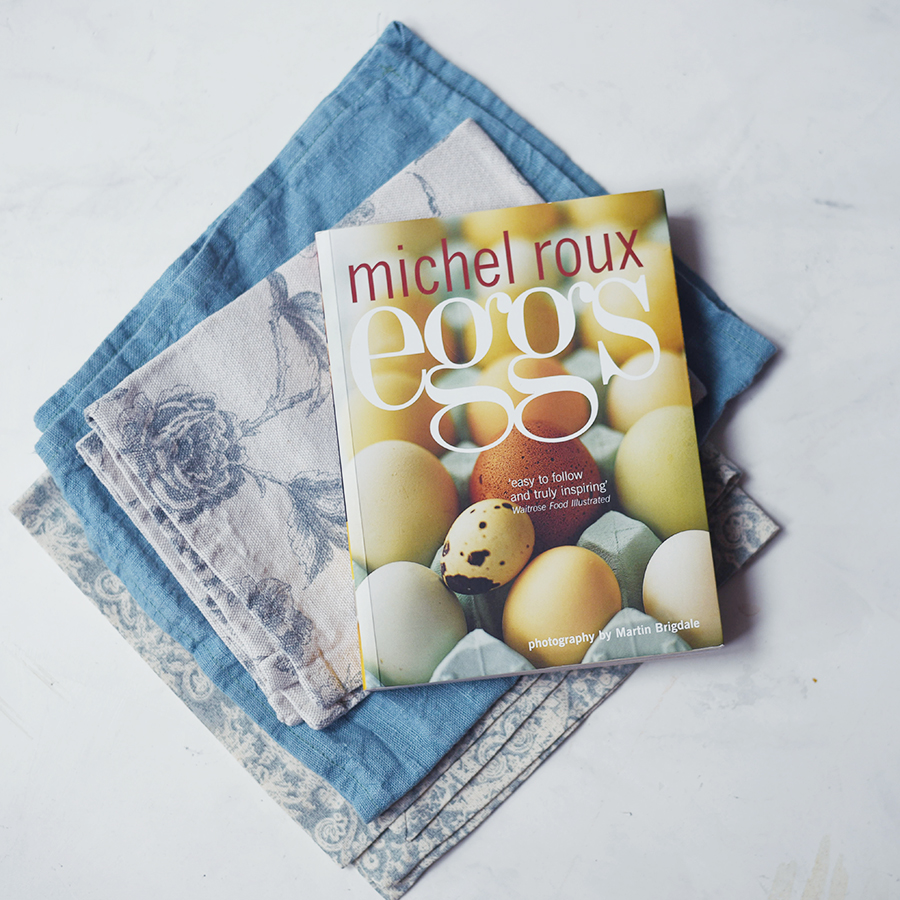 Eggs seem to be such a simple thing to cook, what can you write about them? But do you know how to boil a perfect egg with soft creamy yolk that won't crumble on your tongue? Can you poach eggs without all those silicone domes? What about soufflés or ice-cream? There are so many recipes with eggs playing the first violin. This book offers not only the methods for cooking eggs, but also suggests lots of combinations with different ingredients so you never get bored of poached eggs for breakfast.

Here on the photo we have a Spanish omelette – tortilla. We tried it for breakfast and it is amazing! All in all 300 pages with more than 130 recipes starting with fried eggs and mayonnaise and finishing with delicate chocolate mouses.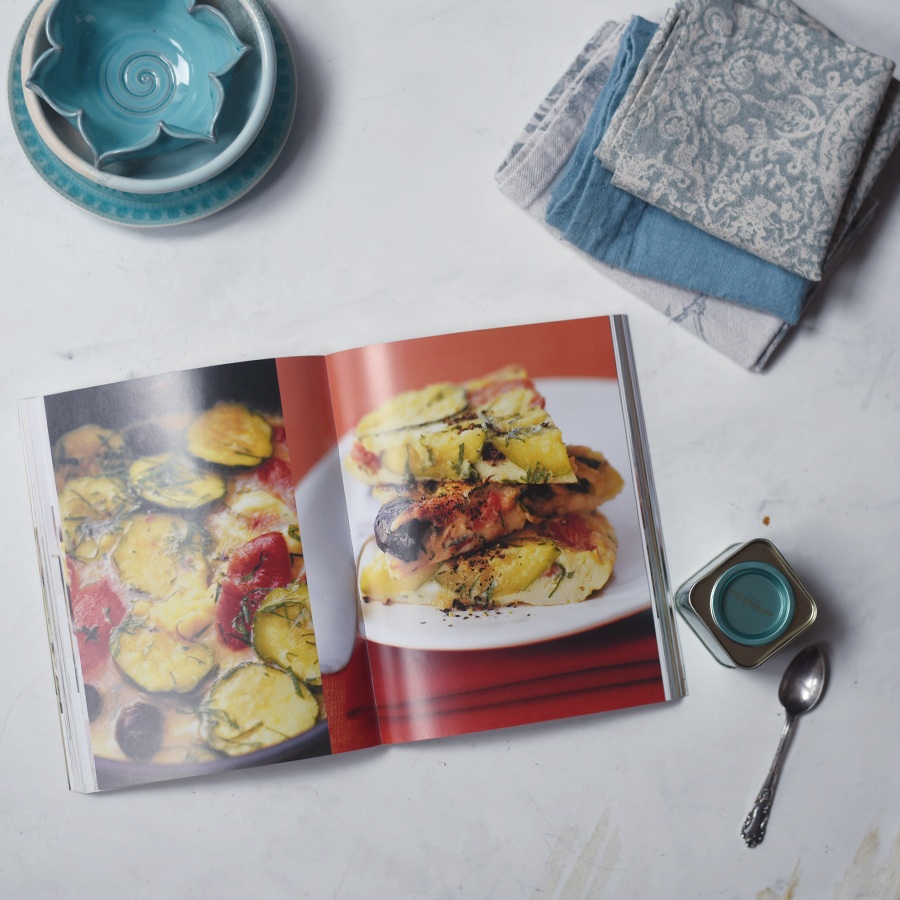 Quote from the book

"I respect eggs for its genius in all forms of cooking. In my view, it is an undervalued food, invariably overshadowed by expensive luxury ingredients. So, I have decided that it is time for me to write a book about this most fragile and defenceless of all foods, to bestow the egg with the honour it deserves.
Eggs have been much maligned over the past two decades, variously branded high in cholesterol, difficult to digest, carriers of salmonella and the like. But in reality they are highly nutritious – and simple and quick to cook. An egg is a treasure chest of substances that are essential for a balanced diet – rich in proteins, lipids, vitamins and minerals, including iron and zinc. It provides first-class protein, is low in sodium, and a medium egg contains only 78 calories. Ideal for breakfast, lunch, tea, dinner and supper, eggs are also great in sandwiches, an ideal picnic food, and they are essential in preparation of so many different desserts, cakes and sauces".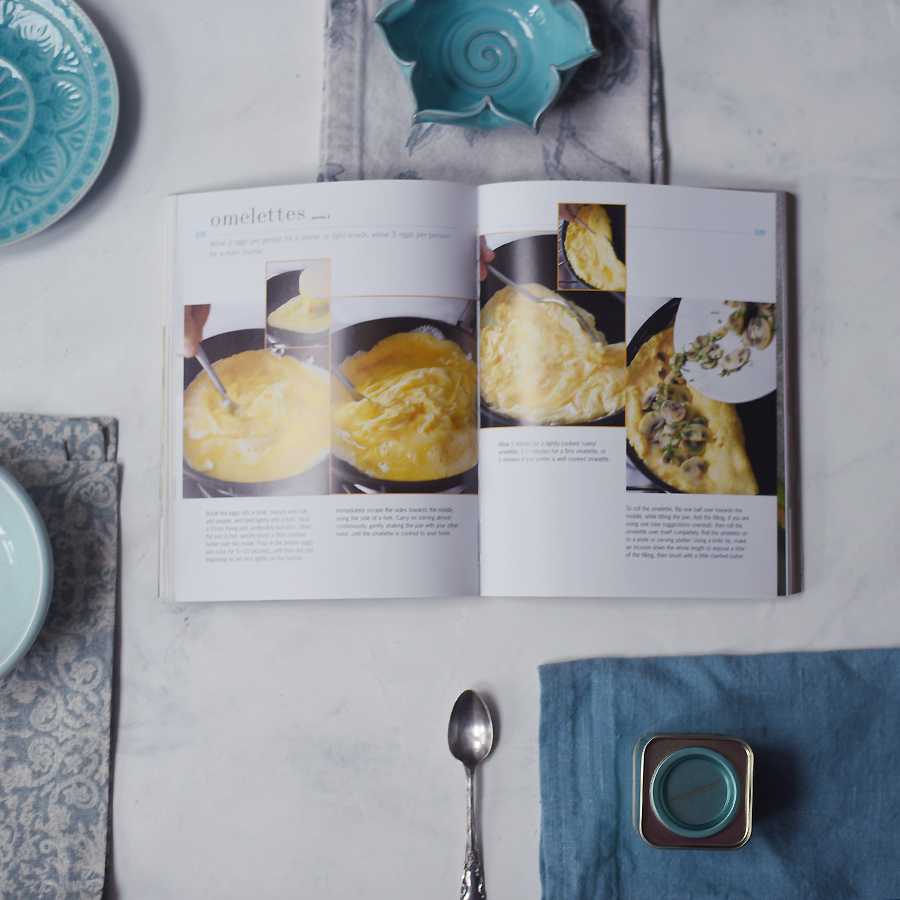 Recipe from the book

These eggs en cocotte I cooked with the recipe from this book (just with some slight changes). They are splendid! Besides that we tried and loved mayonnaise, en cocotte with smoked ham and hazelnuts, with black truffles, tortilla with chorizo, omelettes and bread pudding with herbs.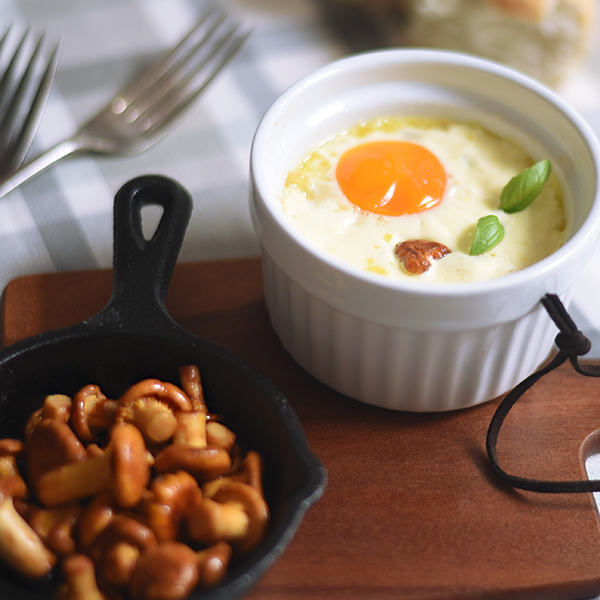 For whom is this book?

This book is for everyone who wants to diverse their breakfasts without spending a lot of time and putting in too much effort. Also it is for those who want to make artisan deserts not only following the recipes step by step, but understanding the process itself. So my advise is – if you find this book anywhere, buy it without any doubts.