Five years ago (it's hard to imagine how many times my life has changed since then) there was a cafe called "Capuchin" in my home town. I have a lot of good memories about this place: we dined there often with my husband before we were married, a guy, who worked there was teaching my coffee loving husband to make right espresso, my learned to play chess there, and their chef gave me the best Tartar sauce recipe ever. And there in "Capuchin" they used to make a desert called Alchemist. This name suited it perfectly, it explained that desert for me. It was magic, otherwise how could it be: cold ice-cream inside and hot baked meringue outside. Much later I learned about a classic desert Alaska and how to make it. And today I am sharing this magic with you. And even make it a bit more tricky, 'cause we're going to cook Alaska on a stick.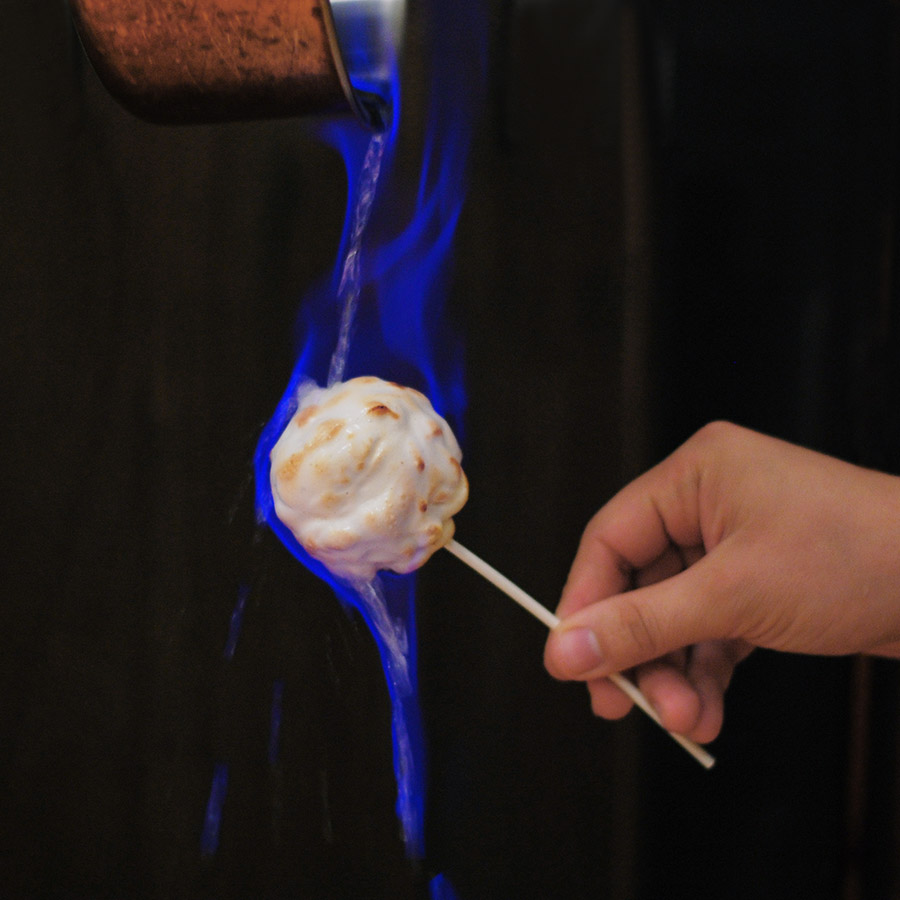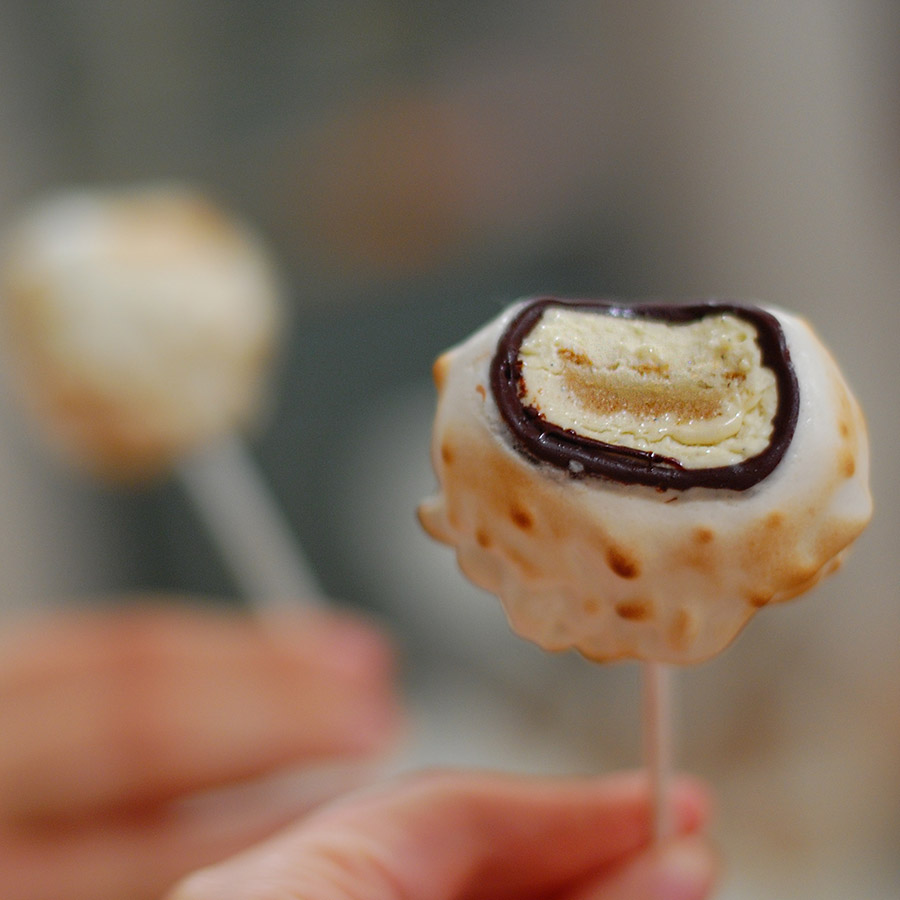 Recipe:
Asian vanilla sponge
3 eggs
125 g sugar
1/4 tsp salt
100 g plain flour (sifted)
22 g milk
22 g olive oil
1/2 tsp vanilla extract
Beat eggs with sugar and salt until very thick and airy (about 5-7 minutes). Fold in flour, stir in with spatula, drawing an 8. Mix together milk, oil and vanilla extract, pour it into the flour mixture and stir with a spatula. Bake for 18-20 minutes at 180°С. (25 cm round tin)
Cooled sponge soak in blend of
5 tbsp rosehip syrup
4 tbsp water
Chestnut ice-cream
500 ml double cream
3 tbsp chestnut puree
1 vanilla pod
1/2 cup of sugar +1 tbsp
4 egg yolks (large eggs)
Halve vanilla bean lengthwise and scrape seeds using tip of a sharp knife into a 1 1/2- to 2-quart heavy saucepan. Add pod, cream, sugar, and chestnut purée and bring to a simmer, whisking until chestnut purée is broken up and sugar is dissolved. Whisk together yolks in a medium bowl, then add warm cream mixture in a slow, steady stream, whisking constantly. Pour egg mixture back into saucepan and cook over moderately low heat, stirring constantly with a wooden spoon, until custard is thick enough to coat back of spoon and registers 170°F on thermometer. Pour into a chilled bowl and allow to cool to room temperature.
Pour the mixture into ice-cream maker and set the gelato mode.
If you make small portions like in the pictures, you can easily go through without an ice-cream maker. Put the bowl with ice-cream mixture into a bigger bowl filled with ice and whisk on low speed for 15 minutes.
Meringue
4 egg whites (left over from ice-cream)
300 g caster sugar
Whisk whites to firm peaks. Add sugar, 1 tbsp at a time waiting to fully incorporate after each addition. The mixture should be thick, glossy and stiff.
Assembling
Cut sponge with a small round cookie cutter, smaller then your cases are. Using a piping bag fill each case half full, cover with sponge circle and fill the rest of case. Freeze about 2-3 hours. 15 minutes before taking ice-cream out of the freezer, melt in bain-marie 200 g of dark chocolate and leave to cool slightly.
Remove ice-cream from cases onto a cold baking sheet. Insert a stick (the pop-cake sticks are just right) into each ice-cream and dip in into the chocolate covering the stick a little. When chocolate is set, spread the meringue using a spatula or palette knife. Golden the meringue with a kitchen torch, flamborough if necessary.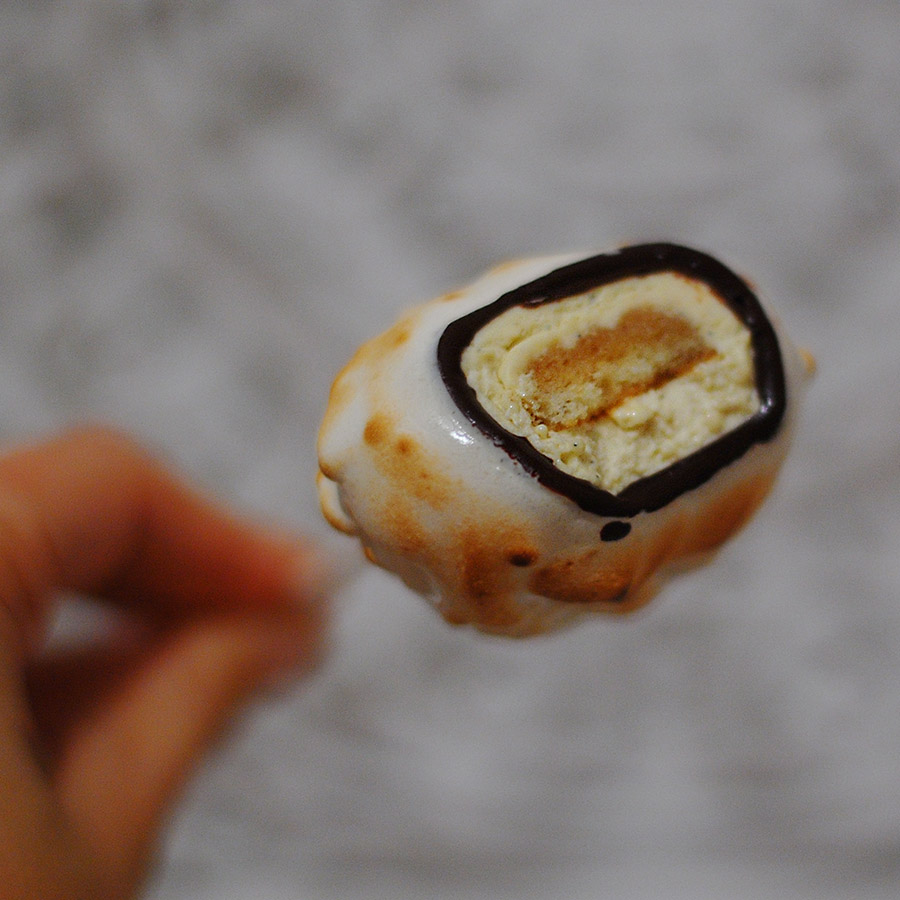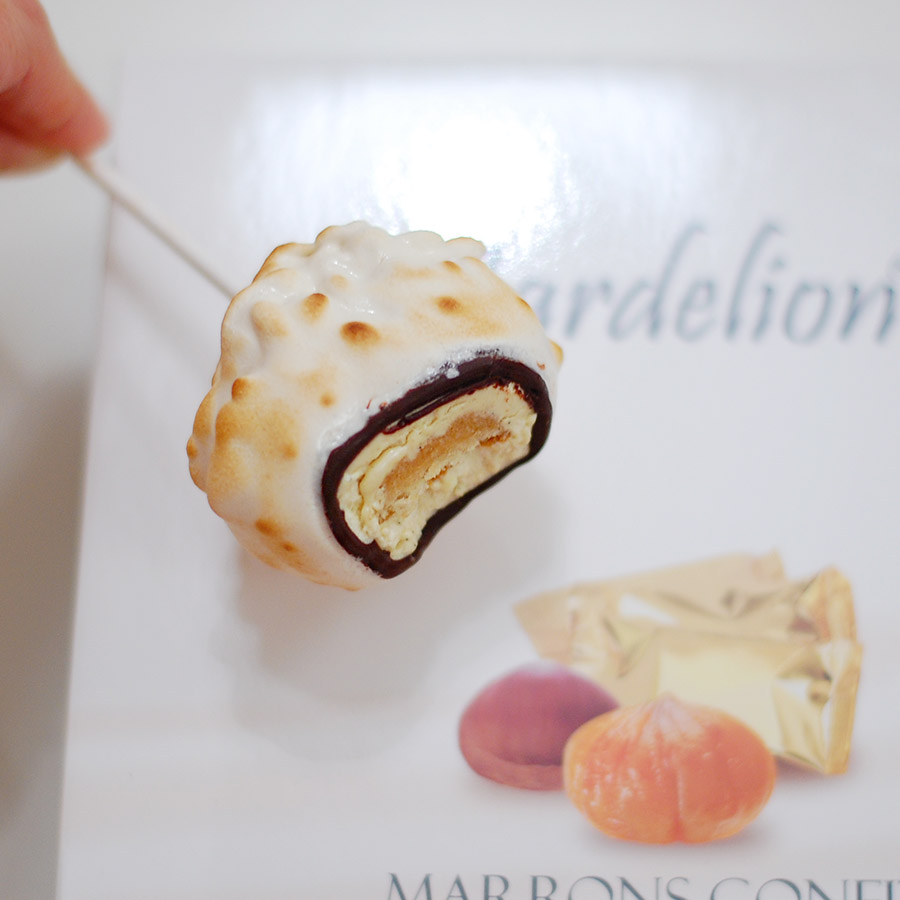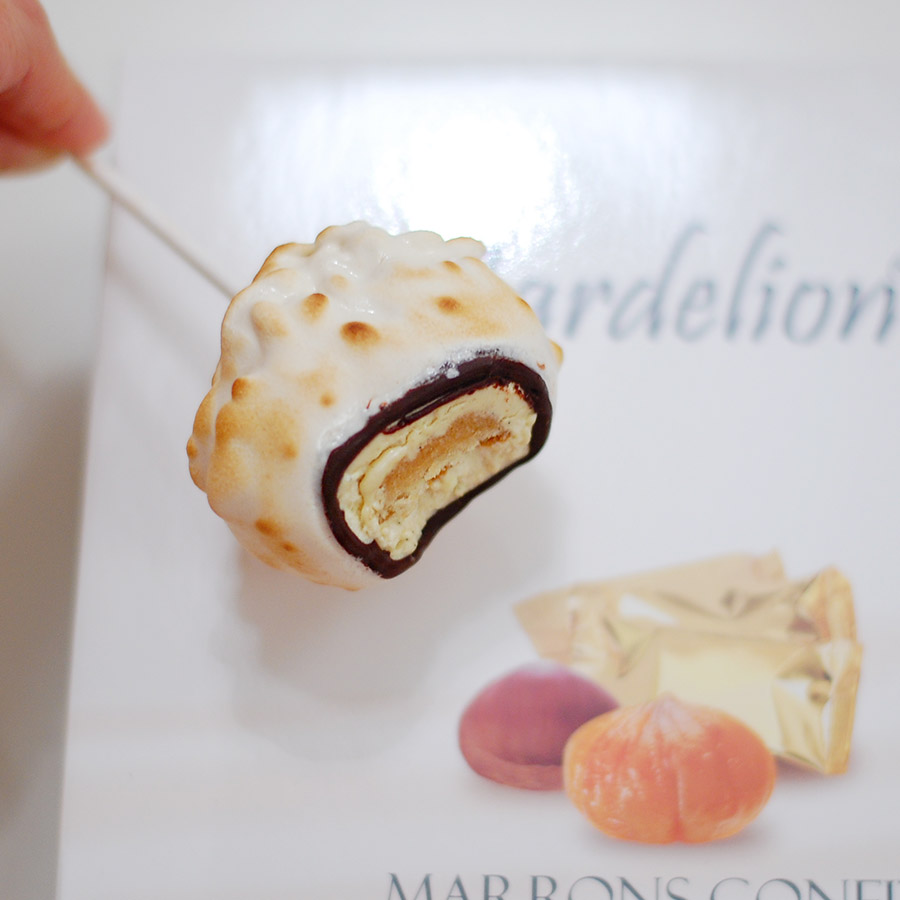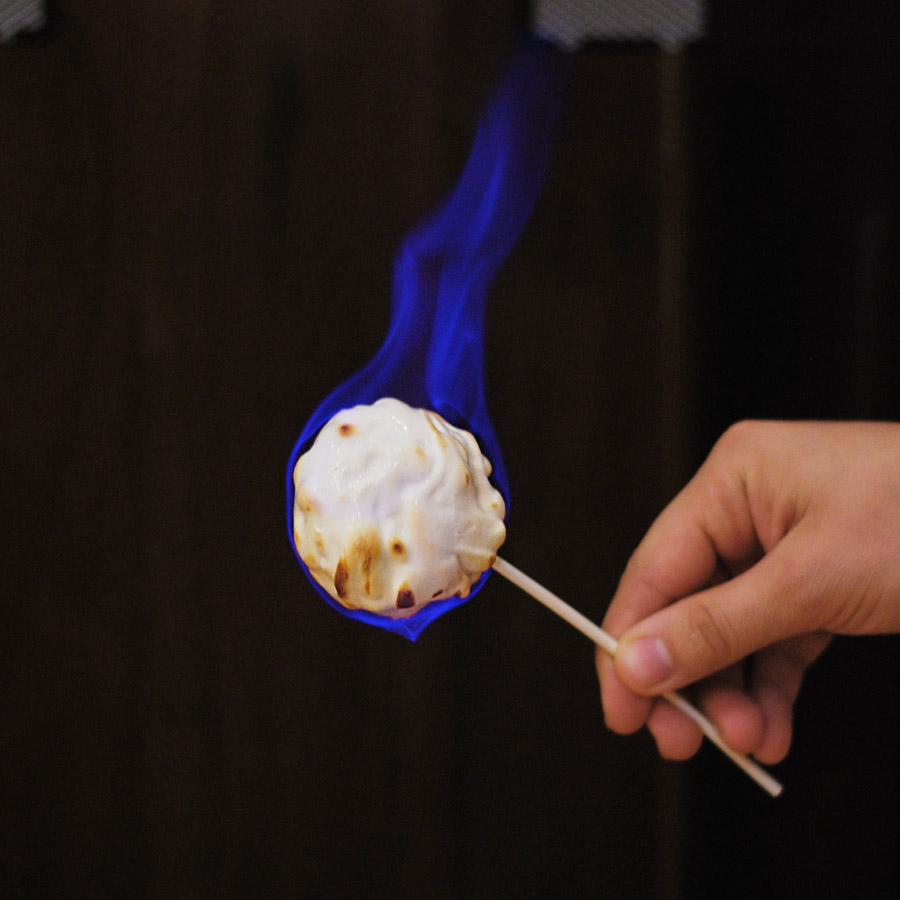 Enjoy!